Pink DIY Paint Colors Monte Carlo
My Monte will be featured in a custom auto mag in the next few weeks…everyone loves the Pink DIY Paint Colors we did on my Monte, depending on the light, it looks like 2 shades of pink (like it is) or just one shade.  So it is really great for people to see.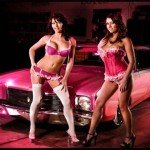 All testimonials are the opinions of our customers, and are not to be perceived in any other way.
About Author