Blue Purple ColorShift Pearls on Lexus
I would like to thank Paint with Pearl for the good product. I have painted a number of projects with the paint and everything has turned out great.The color shift is amazing and plays trippy tricks with peoples eyes.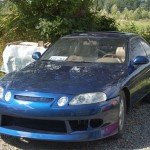 All testimonials are the opinions of our customers, and are not to be perceived in any other way.
About Author