I just wanted to thank you for your great product. The vehicle turned out awesome. I have secured 3 new paint jobs all wanting ghost pearl to be used so I assure you you have earned a new but loyal customer.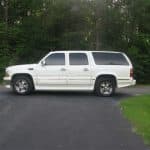 Kandi Koated Custom Painting
Coker, Alabama
All testimonials are the opinions of our customers, and are not to be perceived in any other way.